Flexible Ductwork in Pittsburgh, Pennsylvania
Flexible ductwork is an integral part of many heating, ventilation and air conditioning (HVAC) systems. At HMF Duct, we supply HVAC flexible ducts to contractors and deliver to contractors in Pittsburgh and the surrounding areas. This trusty ductwork is a great choice for many ventilation environments.
Leave your options for installations and repairs wide open thanks to HMF Duct. Our offerings are available in the dimensions right for your next assignment.
Our Flexible Duct for HVAC Installation Projects
We carry spiral, rectangular and flexible ductwork in a variety of configurations for both residential and commercial use. All flexible duct is UL listed. These ducts can vary widely in terms of:
Length: Our inventory includes ducts at 25-foot lengths. These can easily be cut down to any length.
Jacket color: We carry all-silver jacket products for their reinforced vapor barriers.
Helix construction: Most helixes feature spring steel wire, but galvanized wire is also present in varieties such as acoustic ducts.
Inner core: The two-ply, airtight inner cores can be made of materials like polyester, polyester tri-laminate and aluminum foil.
Insulation: Non-insulated (foil flex), R4.2, R6 and R8 fiberglass can be found in our insulated flexible ducts for Pittsburgh projects.
Vapor barrier: Vapor barriers are often made of a unique metalized and reinforced polyester or polyethylene.
Diameters: Options vary between products but can be anywhere from 4-20 inches.
We also have a range of commercial flexible ducts for specific purposes. These include:
Acoustic ducts: Acoustic ducts have a sound-transparent, non-woven and spun-bonded inner core. Install these products in areas where controlling noise is important like, schools, conference rooms and offices.
High-pressure ducts: These ducts utilize an airtight polyester, aluminum foil and polyester tri-laminate inner core. Work with high-velocity HVAC systems with the ducts you'll need for a job well done.
Antimicrobial ducts: With an Agion®-treated inner core, these ducts resist microbial growth and feature a special blue vapor barrier. Ensure your HVAC setups stay clean for your customers' safety.
HMF Duct prides itself on supplying products that help you create systems you can be proud of. Our flexible ductwork is no exception. We also offer duct installation tools, like flex duct ties, cutters and tensioning tools.
Complete Residential and Commercial Projects With Confidence
With HMF Duct, you can get the hard-to-find flexible duct supplies needed for simple and complex projects. We understand each of your assignments is different from the next, so consider our HVAC flexible duct solutions for your residential and commercial endeavors.
The flexible duct products we sell are useful for installations and repairs in tight spaces. Run connections between multiple rooms and floors for controlled heating, cooling and ventilation. We see our customers use our flexible ductwork to design HVAC systems from scratch and finish repairs quickly. Use our economical products for everything from performing a home renovation to installing systems within academic and corporate buildings.
Create suspended configurations or position flexible ductwork how you see fit. We'll provide you with the flexible ducts necessary for quiet operation, all for a price you can agree with.
Our Flex Duct Products
You can choose from several different HVAC flexible duct products through HMF Duct. Whether you demand flexible connection pieces or corresponding tools like duct cutters, we can help. It's our goal to supply you with everything needed to design or repair residential and commercial HVAC systems easily.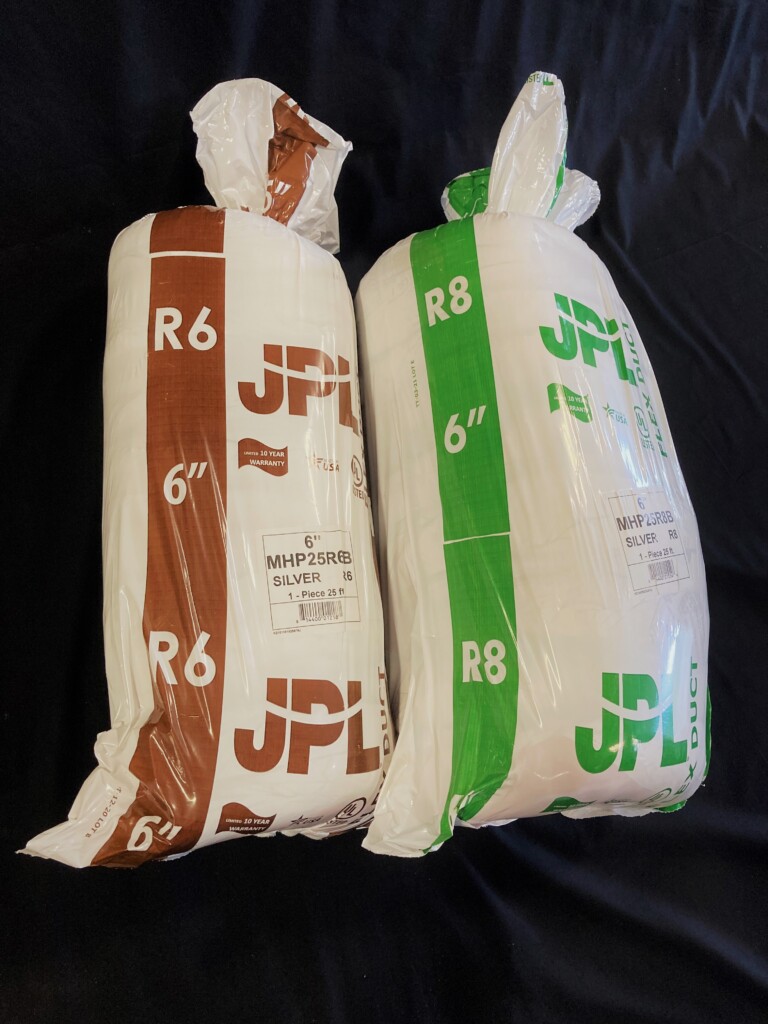 25' Insulated Flex (R4.2, R6, R8)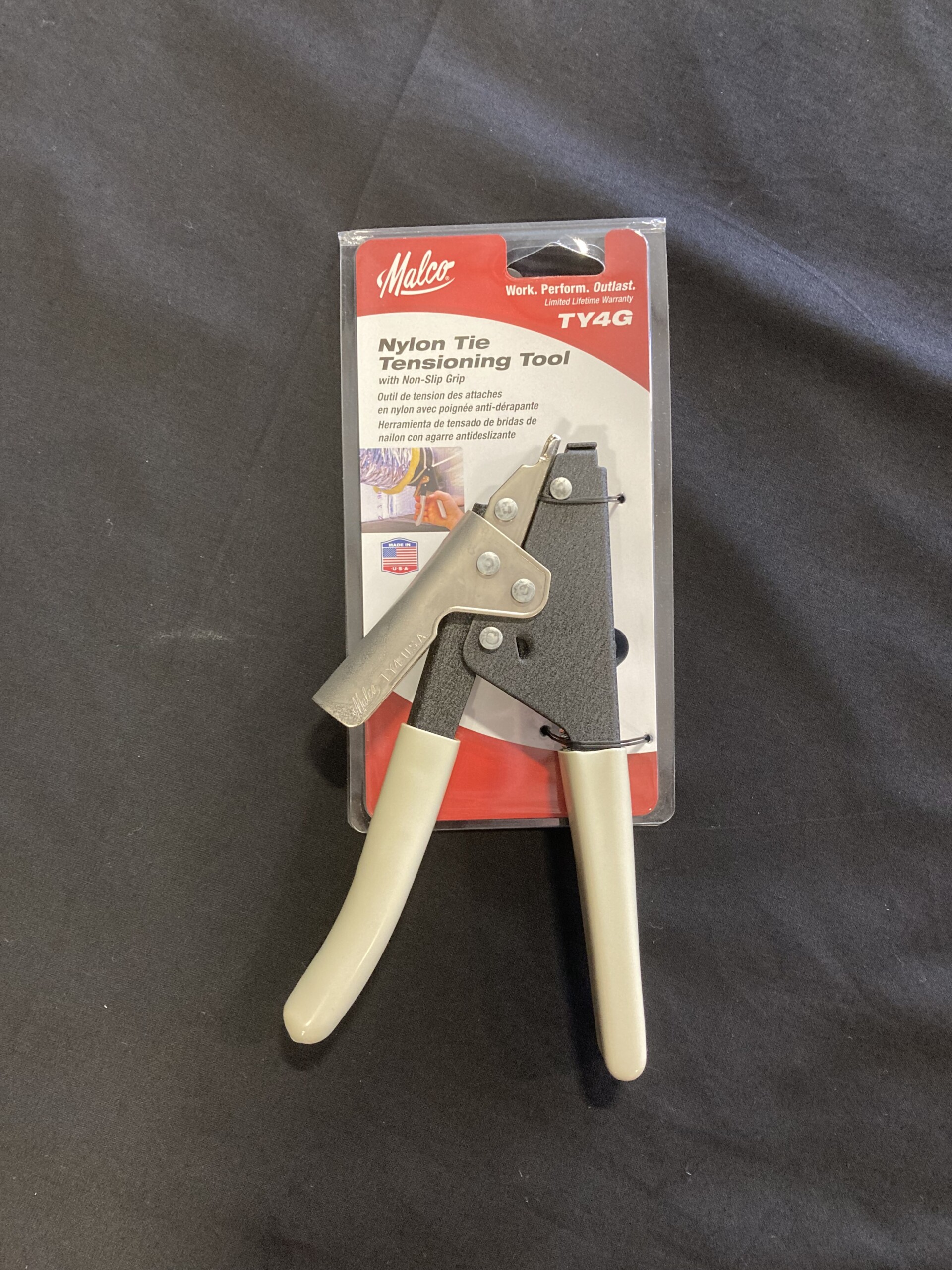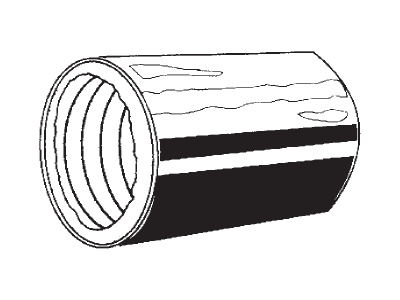 High Pressure Insulated Flex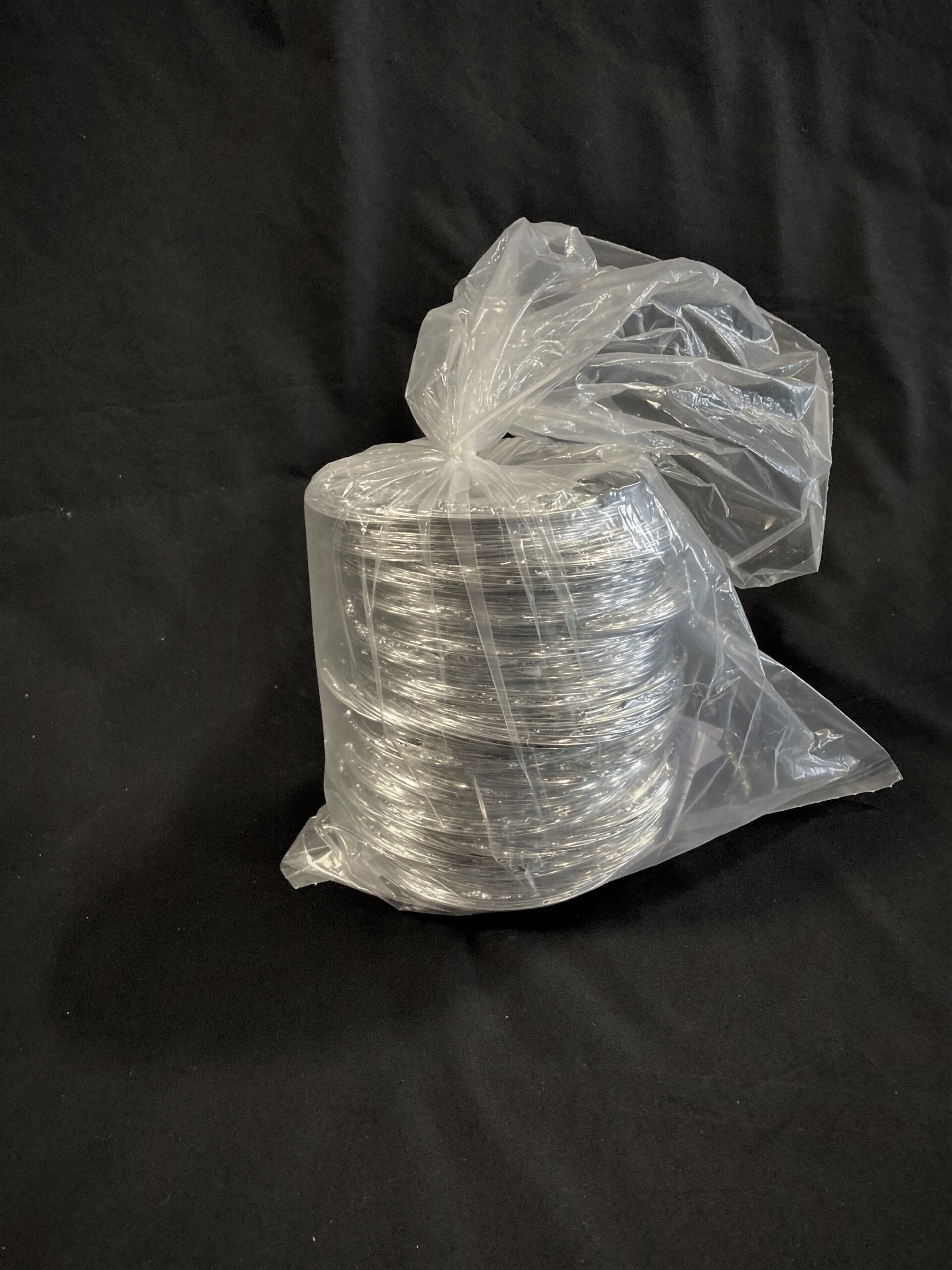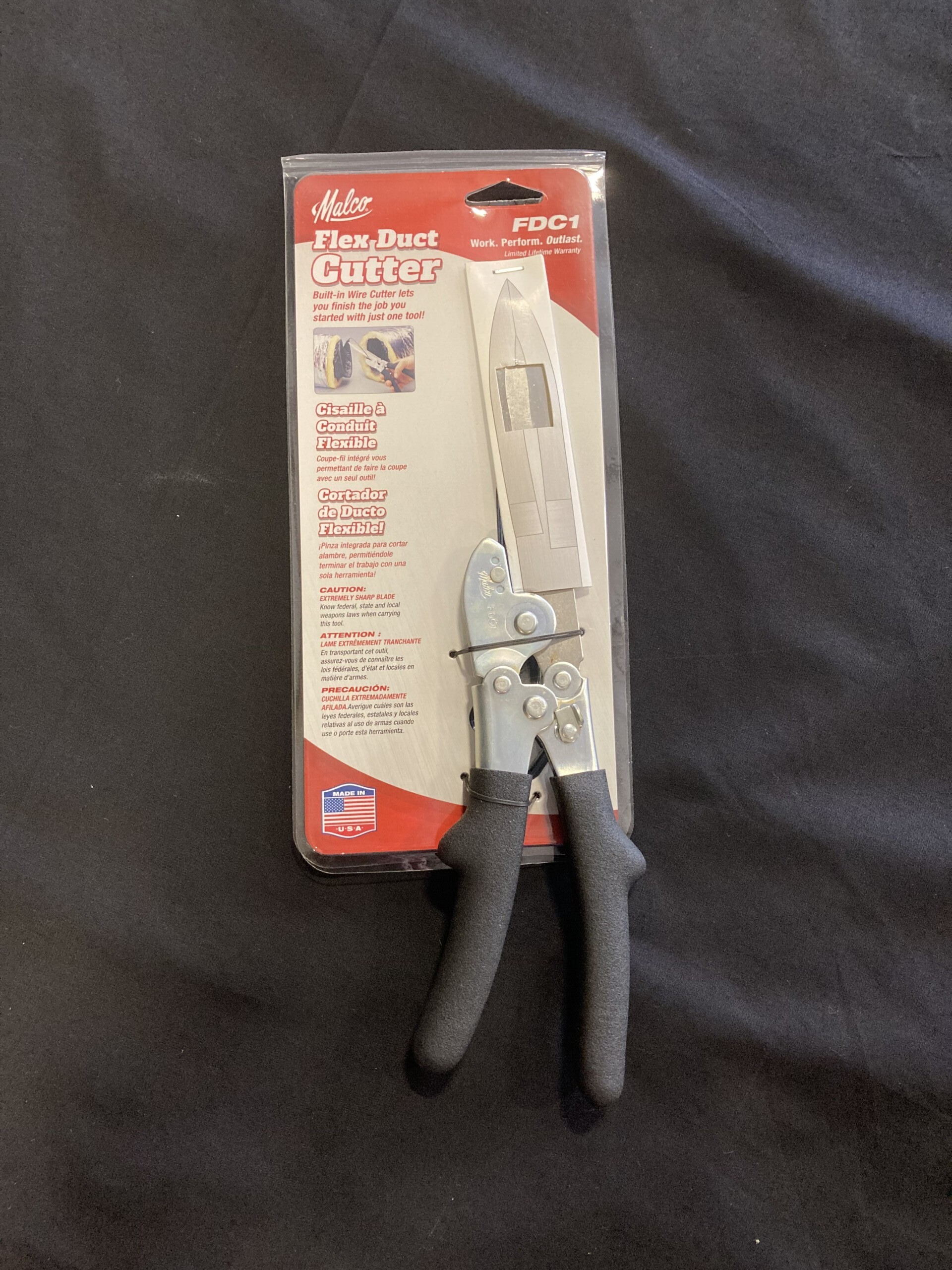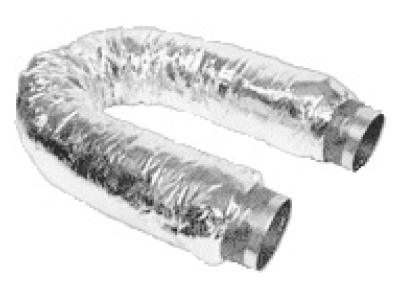 AMF Insulated Flex (Acoustical)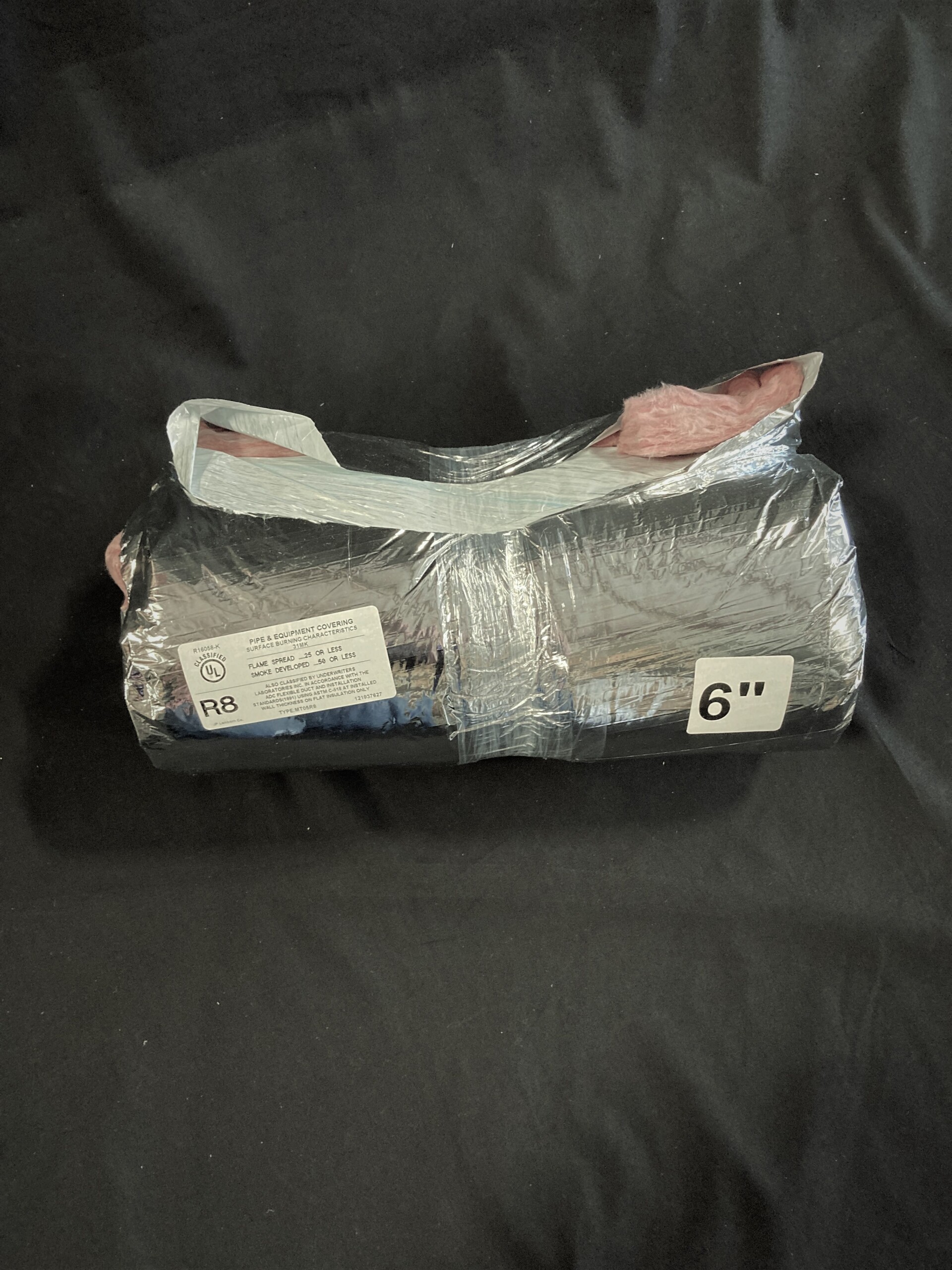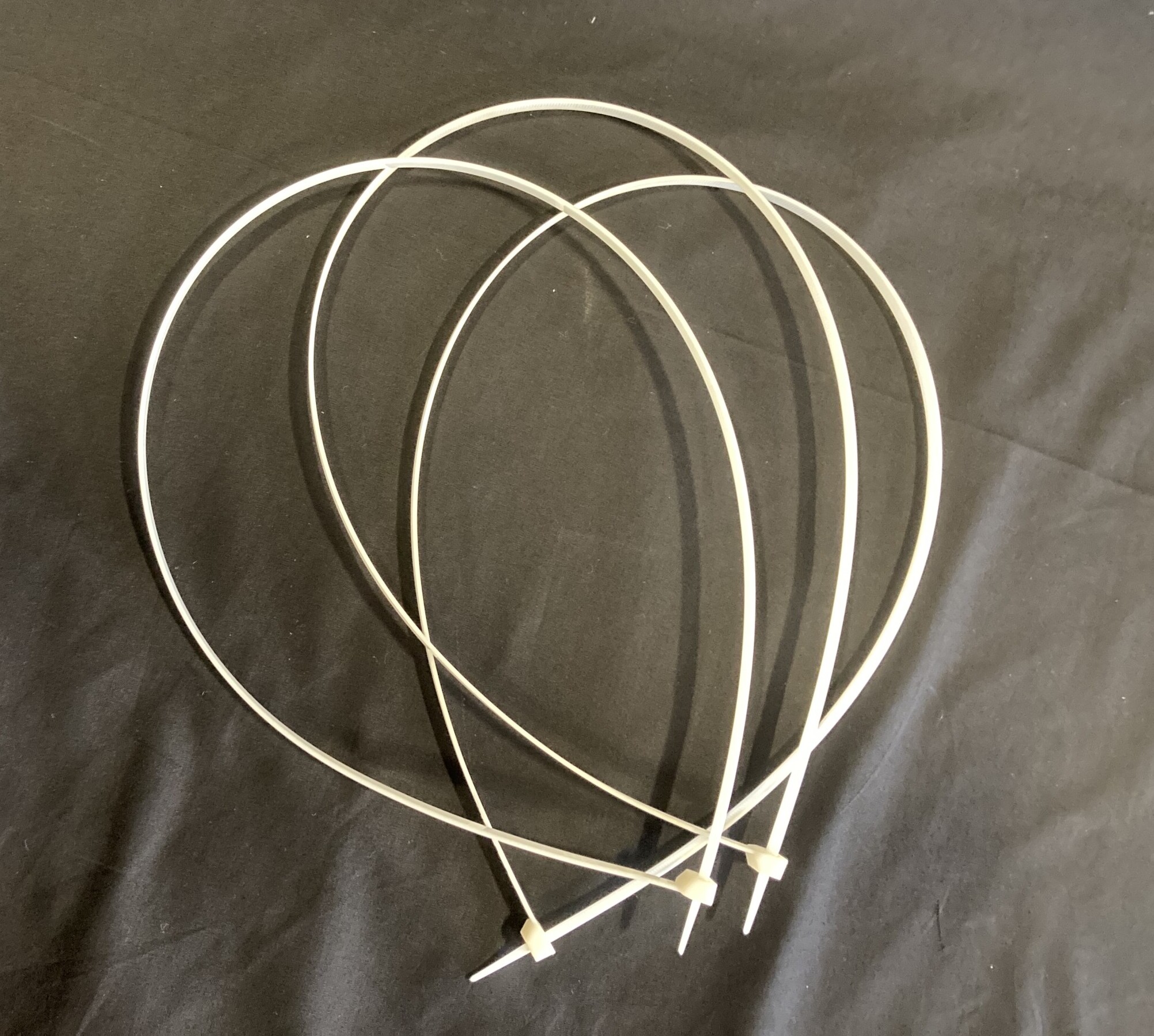 AMBlue Insulated Flex (Antimicrobial)
Rigid vs. Flex Ductwork
While both have their places, flexible ductwork is especially useful in certain environments. It offers:
Connection capabilities: You can use connecting flexible ducts in Pittsburgh buildings to link together different parts of a rigid HVAC system.
Design flexibility: If rigid ductwork simply won't fit, flexible ductwork is a great choice. It can twist and turn through odd architecture and structures that could get in the way — keep in mind that you will want to minimize these and keep the duct taut.
Lower costs: The materials used in flex ducts are typically cheaper than those used in rigid varieties, making them a more affordable option. Repair and maintain HVAC systems for an economical price, too.
Easy installation: Flexible ducts are often easier to install. The products are lightweight for versatility.
Not sure which is right for your project? The team here at HMF Duct is happy to help. Our knowledgeable associates can walk through your project's demands and help you find the right solution.
Is Flexible Ductwork Good?
While ductwork can take different forms, there are advantages to each type. Flexible ductwork is great for existing trunk and branch heating/cooling systems. It's also a cheaper option that can save you money on upkeep and installs.

Pros and Cons of Flexible Ductwork
Flexible ductwork can be a great option for your business depending on what you're looking for in a project. Some pros include:
Affordability
Easy Install
Quiet
Cheaper
Since flexible duct is a simpler product, you'll save on labor and have flexibility where you fit it. Some cons include:
Increased Friction
Less Durability
Increased Energy Costs
Why Purchase Flexible Ductwork From HMF Duct?
HMF Duct makes it simple to acquire the flexible ductwork you need to finish a job by the deadline. We have a wide variety of offerings in stock, so you can always find solutions for your assignment exactly when you need them. We mostly work with professional contractors within a 200-mile radius of Pittsburgh for your convenience. No matter if you work in the city or service customers in the surrounding towns, we'll supply you with the required resources for maximum efficiency.
Only our professionals channel 100+ years of combined industry experience to assist residential and commercial contractors in Pennsylvania. Additionally, we run our business by placing the customer at the center of everything we do. If you're unsure about which flexible ducts would be best for your job, our customer representatives will listen to the details of your assignment to guide you in the right direction when you call during our business hours.
HMF Duct is a family-owned and operated company with roots in the industry since 1954. This expertise means you can trust us to have the uninsulated, insulated, aluminum and rectangular flexible ducts you're looking for. We mean it when we say we're your one-stop shop for your HVAC needs. We also take care of our customers by giving accurate estimates for products, and we can complete local deliveries to save you time for an extra fee.
Choose HMF As Your Flex Duct Manufacturer

Flexible ductwork can be a powerful addition to any project. At HMF Duct, our experienced team offers unmatched customer support and strives to deliver the best service possible for your flexible ductwork needs.

Ready to get started? Request a quote online! Not sure if we deliver our flexible ductwork in Pittsburgh, Pennsylvania, to your area? Please reach out to us today or give us a call at 724- 693-9605!