At Hennemuth we are committed to filling your order as quickly as possible.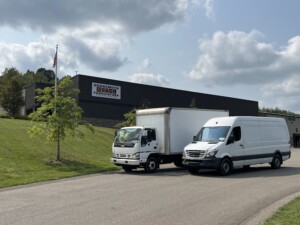 If your entire order is in stock, just let us know when you'd like to pick it up and your order will be ready when you arrive. We have six bays for easy truck loading.
If you arrive and find that you need to add additional items to your order - no problem! Just let us know when you get here.
Delivery service is available for select orders. Please call 724-693-9605 to discuss your delivery needs.
I like dealing with family businesses. With this new facility, Hennemuth is our one stop for everything. They've got more products, we can do our commercial business here as well as residential.

We might have an emergency job change-out or a difficult project, Craig always steps up and takes care of what we need at that time.
John Wahl, Wahl Family Heating, Cooling & Plumbing