We've been servicing the PA and Ohio areas for nearly 70 years. Established in 1954, we're a full-service ductwork manufacturer specializing in ductwork fabrication.
With our 60,000 SF facility, we're able to fulfill customer orders in a timely manner. Our in-house capabilities allow us to create standard and custom ductwork for your next project.
We cover a range of ductwork needs for Cleveland's residential and commercial HVAC contractors, including: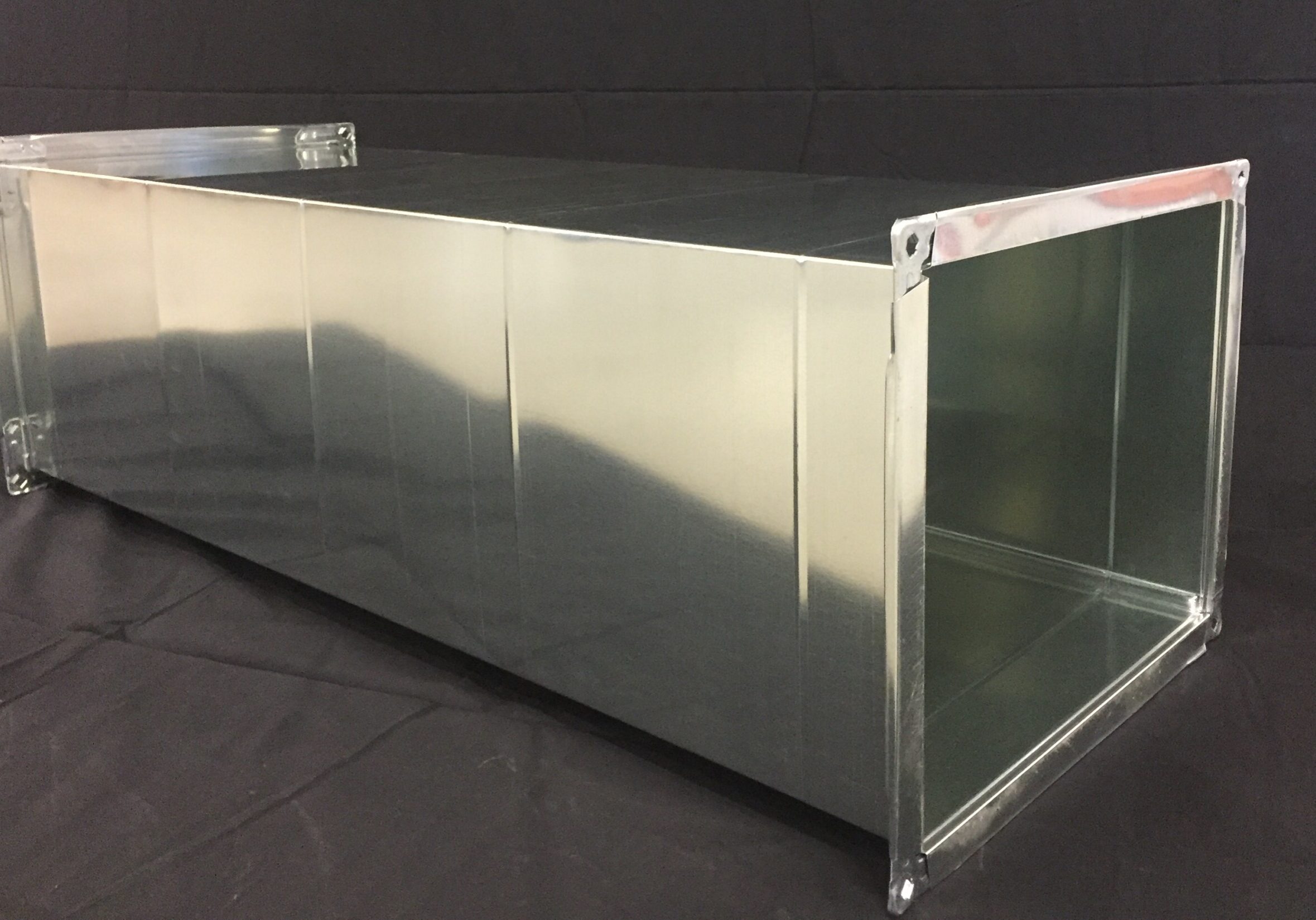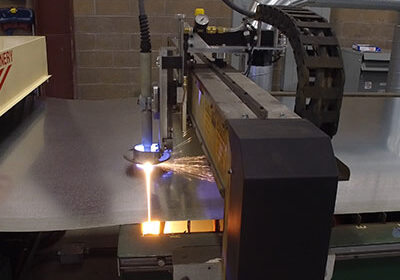 CNC Plasma Cutting
Precision CNC plasma cutting cuts sheet metal to the exact size that's needed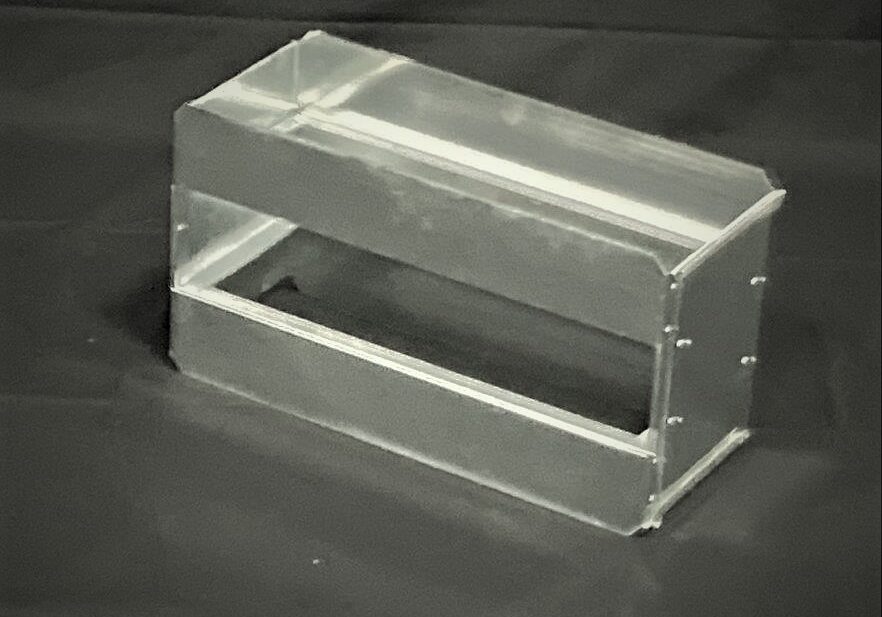 Custom Ductwork Fabrication
We've created a refined process to create the products you need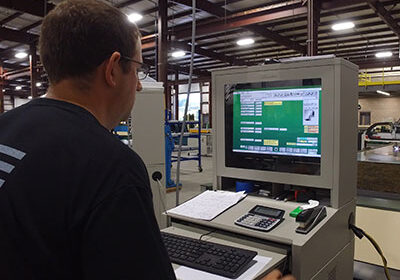 We work with commercial and residential contractors throughout the Cleveland area. Our estimating software, Quotesoft, develops accurate blueprints and our in-stock snaplock duct allows contractors to pick up what they need to complete any job.
Our reliable delivery service gives you the opportunity to complete your job with minimal interruption so you can maintain the consistent output your clients expect. We offer timely service without compromising on quality and understand the common problems faced by contractors when working with a supplier.
With our in-depth experience in the field and a team equipped with knowledgeable experts on all things metal and duct fabrication, we're consistent and thorough in everything we do. If you have any questions about our products or processes, we will be happy to answer with honesty and transparency.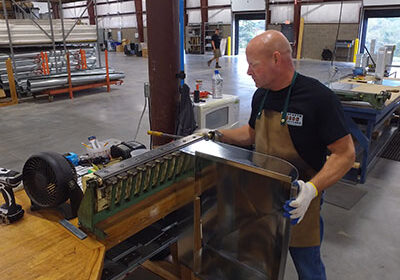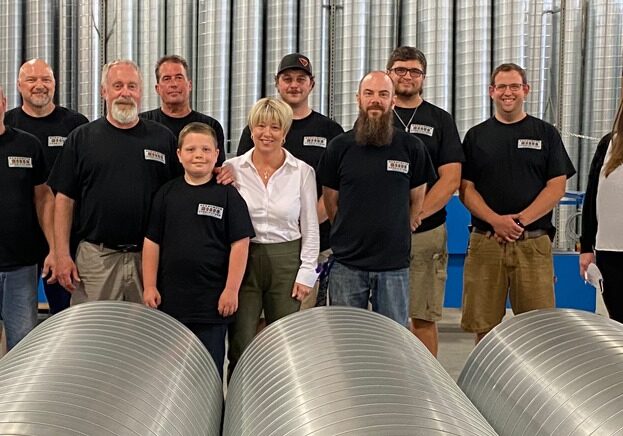 Family owned since '54, we originally were established by Gordon Hennemuth and continue servicing the tri-state area! We take pride in providing quality products with outstanding customer service.
Our HVAC distribution services in the Cleveland, Ohio, area have made us the go-to for many commercial contractors across the region. We are trusted suppliers that take pride in delivering high-quality workmanship and products that stand the test of time. Our sturdy metal duct solutions exceed our clients' expectations because we hold ourselves to a high standard with every order we take on.
What We Do - Additional Products & Services
Flexible ductwork is an integral part of many heating, ventilation and air conditioning (HVAC) systems. We can make duct to your exact dimensions!
These products are the leaders in regulating and redirecting air to specific areas. See our inventory for more information.
Our expert team has the knowledge and resources to help complete your next project. Our extensive collection of fittings and connectors ensures we have a piece to complete any system.
View our large inventory for both residential and commercial applications. We have the products for your building.
Choose from a wide selection of pre-made and customizable products. We can craft systems to your exact specifications.
Tapes, sealants, and installation accessories gives you flexibility to complete your system the way you need to.
Choose Quality for Your Business Today
Our team is standing by to receive your custom order and answer any questions or concerns you may have. As an HVAC contractor, you know how critical it is to do the job right the first time, and with our rich experience in this industry, so do we — that's why we go above and beyond to give you the equipment you need to succeed. Contact us today to discuss our fitted metal ductwork solutions!